BodyPump trains the body's large muscle groups
With the Les Mills BodyPump® you train the body's large muscle groups. You build strength and burn calories – and get in good shape quickly.
The many repetitions provide both a cardio and muscle workout. You will feel high on endorphins after each workout.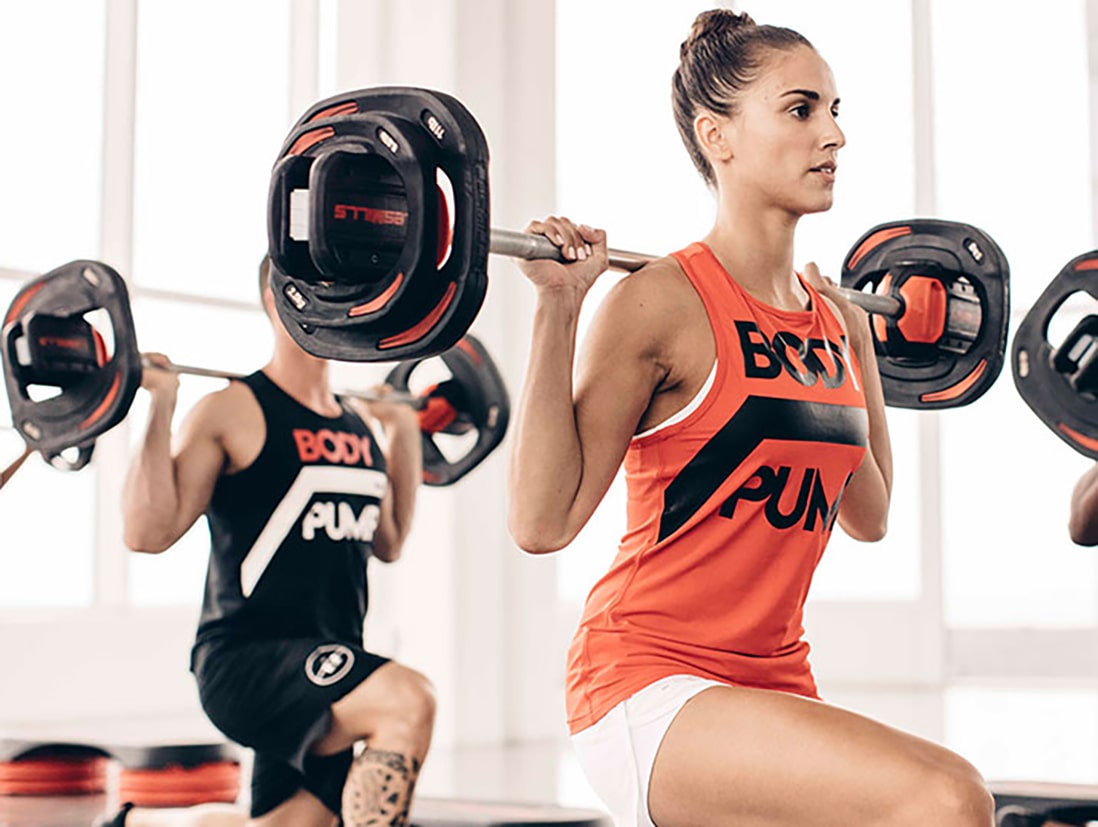 Get started with Bodypump now
Would you like to see if Sporting Health Club is for you before you sign up?
Book a trial lesson now!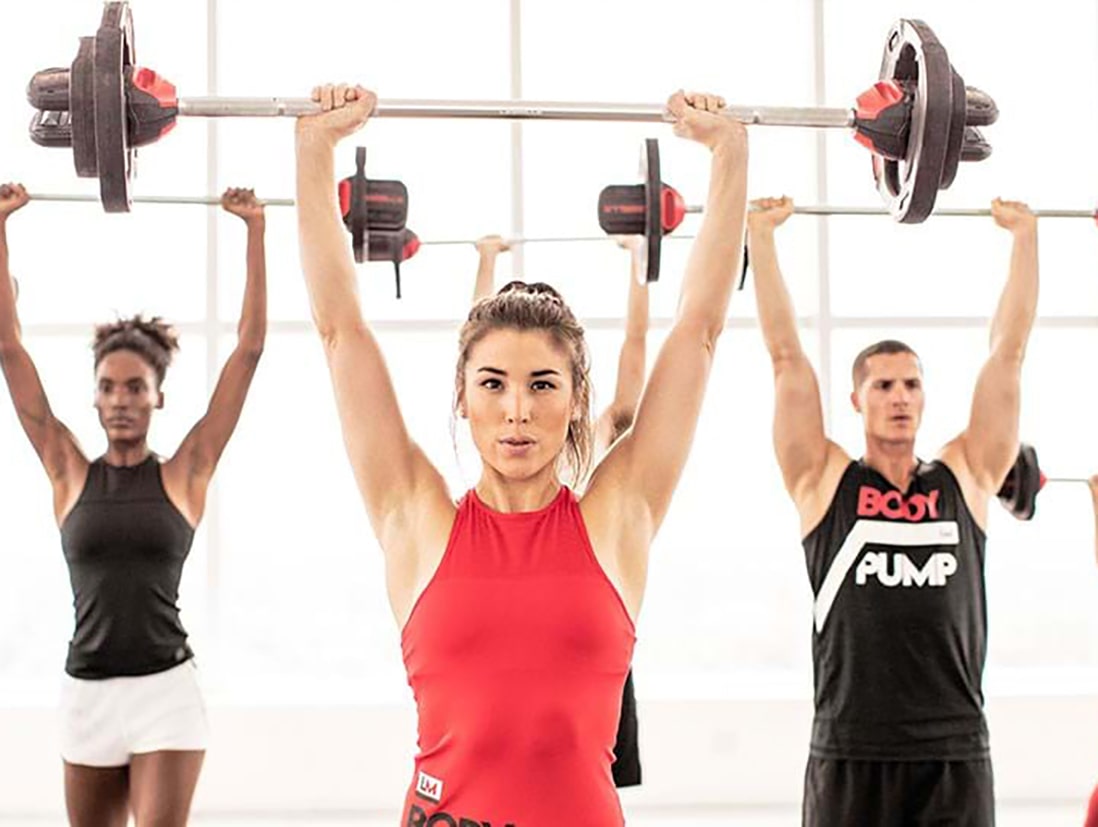 Les Mills BodyPump® is one of the world's best-known fitness concepts. The class is built around training with a barbell and associated weight plates.
Our certified trainers guide you through a wide range of strength training exercises, composed in such a way that you train your whole body. You will train to inspiring and motivating music that makes you perform at your best.
All exercises are done with many repetitions and with lower weight than you know from traditional strength training. Therefore, everyone can join, even if you have no experience with strength training at all.
The result is high calorie burning, muscle toning, strength and increased afterburn.
Where does the training take place?