HIIT CLASSES
Do you want to burn a lot of calories and become stronger while having fun with other gym goers in the process?
SHC introduces HIIT class (High Intensity Interval Training), a class, that gives you sweat on your forehead and a smile on your lips.
Did you know that HIIT training has various health benefits:
You burn a lot of calories with out loosing muscle mass

You get a healthier heart

You will keep the burn going many hours after finishing your workout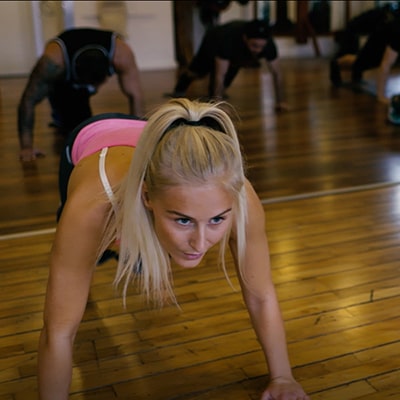 What is HIIT?
Our HIIT classes contain functional training exercises, which focus on strength and cardio.  The class is for you, who is looking for a fun and inspiriring training with a lot of pace, smile and energy. The classes are for everybody no matter fitness level, age or gender. You will experience:
Good energy from start to finish

Inspiring and motivating trainers

Team spirit where everyone is welcome

Exciting and different exercises, that will provoke a smile and some sweat
Welcome to Sporting Health Club
The place for functional training and combat sports. Follow us on Facebook. Instagram and Youtube.