PERSONAL TRAINER – REACH YOUR FITNESS GOALS AND DREAMS
Are you tired of not reaching your goals in the gym. Or do you have trouble with living a healthy life, even though you want to.
Get the help and support you need to finally get the results you dream of.
Are you unable to make head or tail of all the training and nutrirtion advice on the internet?

Do you lack motivation in the gym?

Do you feel frustrated when you cannot get the results you are looking for, even though you train several times a week?

Do you loose the spirit after only a few weeks following a training schedule and meal plan?

Do your training often become boring and monotonous.
Press the button for a casual conversation.
THIS IS HOW YOU WILL GET A STEP CLOSER TO YOUR GOALS
The time is right to do something about your dreams. Get help now! It is possible to get results without a boring training and meal plan.
 With a personal trainer you will experience:
Visible results

How you can get a aesthetic and more efficient body with simple and easy dietary advice

Fun, inspiring and varied training

Strong long-term strategies that carry you longer than short quick fixes

Your motivation and joy grow by living a healthy lifestyle

The road to your goal is not as long as you thought

Exercise and diet do not have to be boring.
Press the button for a casual conversation.
WHO SHOULD BE MY PERSONAL TRAINER?
Have you decided to hire a personal trainer, then it is important that he/her fits your personality, interess and specific goal.  So that your training sessions will be as fun and effective as possible. At Sporting Health Club we are specialized in finding the trainer that suits your needs. We have more than 85 personal trainers on our roster, so there is a good change we have someone who suits you. Your are always welcome to chose from our list of trainers below or to select one of the personal trainers you know trains with us.
Press the button for a casual conversation.
WHAT IS THE PRICE?
The price on personal training often starts at 500DKK. But it depends on how many sessions you are buying, the popularity, experience and education of the trainer.
Please fill out the formular and we can have a casual conversation about your options.
WHERE DOES THE TRAINING TAKE PLACE?
You can choose to have your training at 4 different locations in the metropolitan area.
WHERE DOES THE TRAINING TAKE PLACE?
You can choose to have your training at 4 different locations in the metropolitan area.
Please fill out the formular and we will contact you for a casual conversation.
*When you have filled out the formular, you will recieve an email with some questions. After that you will be contacted by a personal trainer for a casual conversation.

Are you looking for group training click here

THE PERSONAL TRAINERS
Below you can get a brief overview of some of the trainers that offer personal training. But if you fill out the form, we will find one that fits your needs.
We cannot guarantee that a specific trainer has a open slot on the time wish to train.
Combat Sports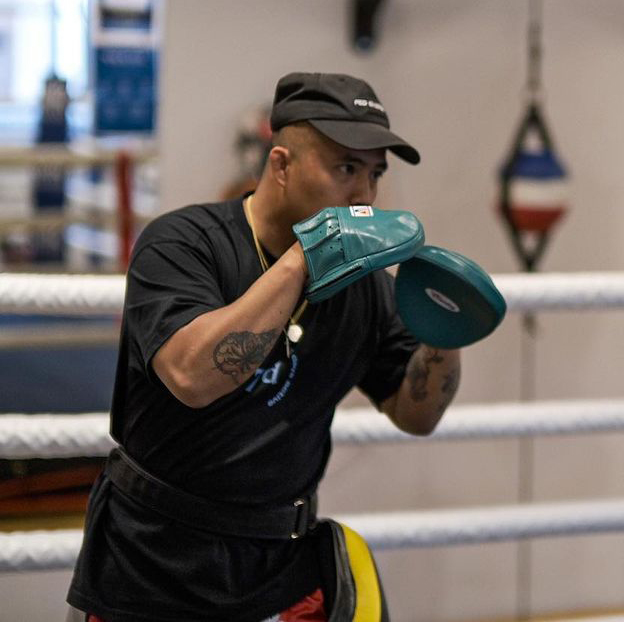 Locations: Gothersgade and Søerne
Jon is a personal boxing coach, kickboxing and mma trainer. He trains anybody from professional athletes to beginners. The only requirement Jon has for you is that you are already in good shape.
Jon runs both bootcamps and 1 to 1 training.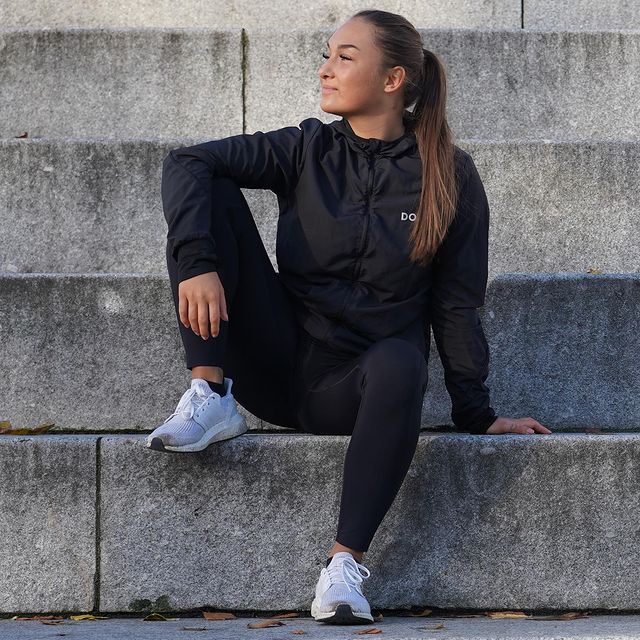 Location: Gothersgade and Kløvermarken
Nanna is an elite boxer, certified dietician and personal trainer.
She is an expert in helping women who want a lifestyle change and seek balance in life.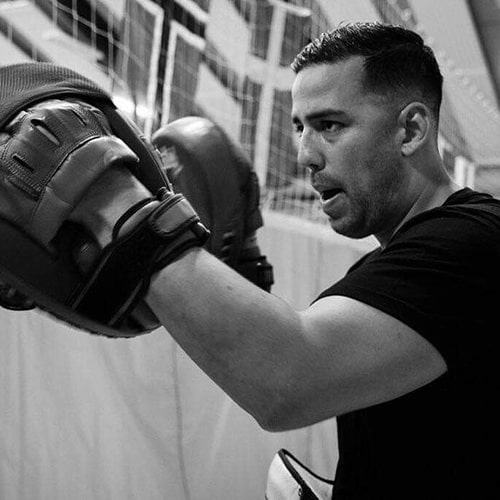 Location: Søerne and Kløvermarken
Steven is an experienced teacher and former fighter
He has taught all types of muay thai practitioners from the amateur to the professional fighter.
On a daily basis, he works as an independent personal muay thai coach, personal trainer and thaiboxing team coach at Sporting Health Club. He is extremely thorough in his approach to the sport and makes sure you get a fun workout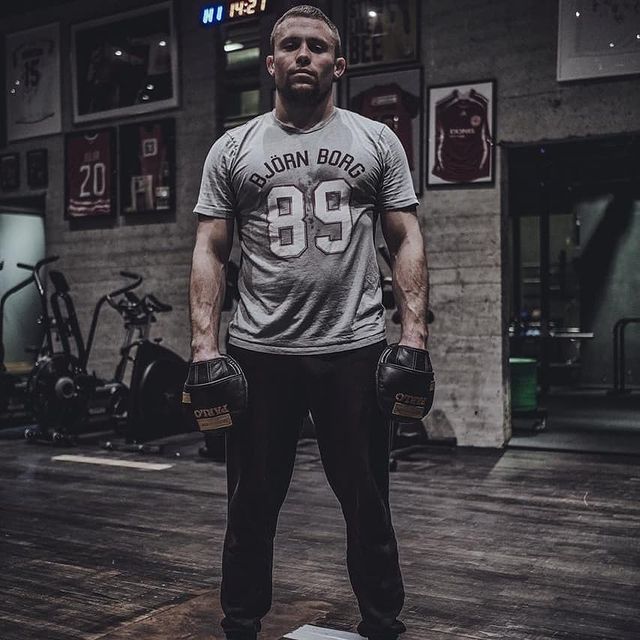 Location: Søerne
Mikkel is a professional MMA fighter and striking coach for a large number of Denmark's best mma fighters, boxers and kickboxers.
He is a specialist in the technical part of boxing and is good at giving feedback and clues on how to get better. Mikkel is good at creating peace around him with his pleasant personality.
In addition to being a good coach in a large number of combat sports, Mikkel is also a certified personal trainer.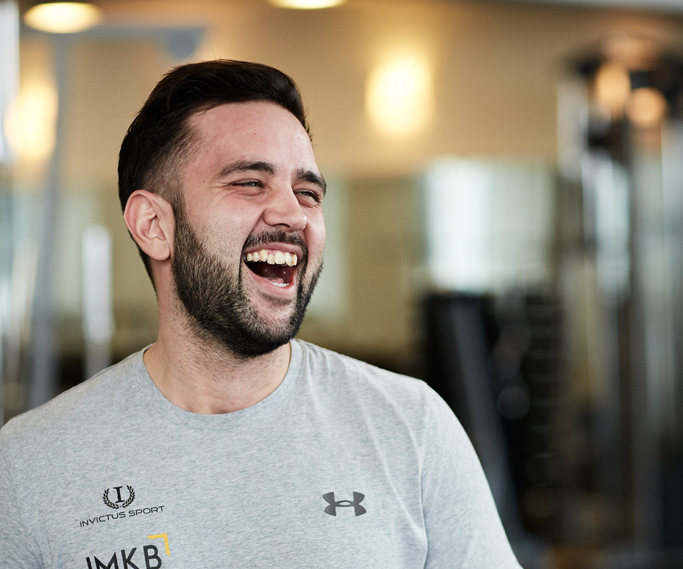 Location: Søerne
Daniel is a certified personal trainer. He is eminent at teaching novices in the sport of boxing and often combines it with other forms of training.
Daniel has a good mood, which is contagious to everyone.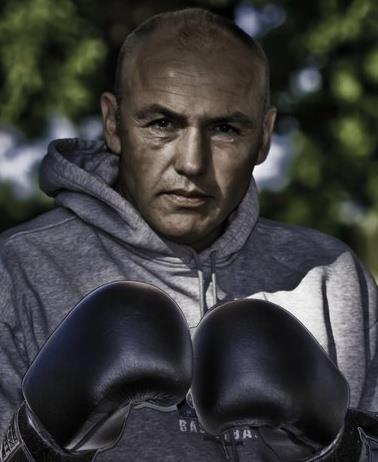 Location: Søerne
Torben is an old acquaintance in the boxing profession. He is notorious for giving his clients full throttle. If you are ready for some training with pace, then you must train with Torben.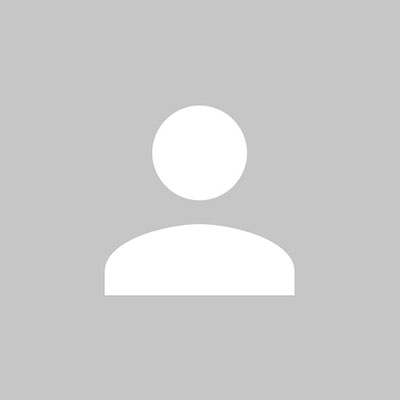 Location: Søerne
Alfred is a professional pad and mitt holder for a wide range of boxing, muay thai and kickboxing fighters.
He has been teaching muay thai and boxing for a number of years.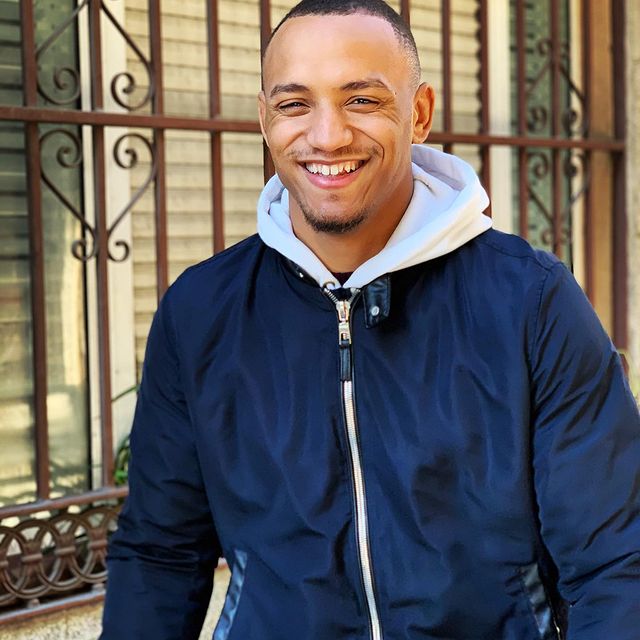 Location: Kløvermarken
Stephane is a martial arts coach in the disciplines of boxing, thai boxing and MMA.
As a person, he is energetic. Stephane may be a little tough for some, but that's what gives him his edge.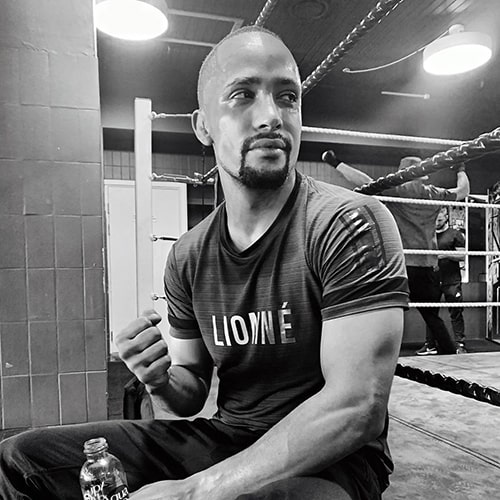 Location: Kløvermarken
Julian Sebolai Bengtsen is a former world champion, Danish champion and double Nordic champion in muay thai.
He has been teaching for more than 10 years.
Julian can help you get in crazy shape.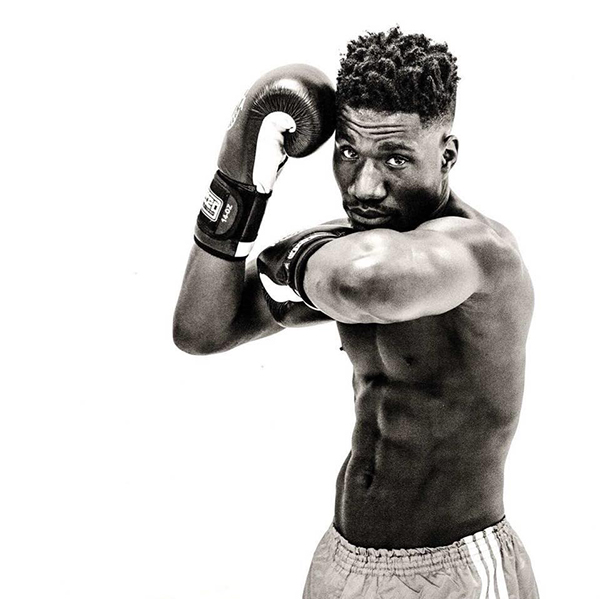 Location: Søerne
Richie is a professional muay thai fighter and personal trainer at Sporting Health Club.
He has more than 15 years of experience with Muay Thai and is known as "Mr. Positive" due to his happy, positive and infectious mood.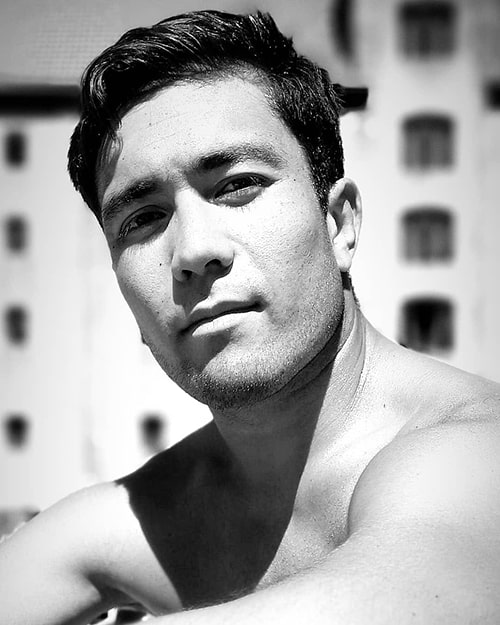 Location: Søerne
Carlos Zamora is a skilled and versatile coach. He has experience with tennis, boxing, muay thai, mma, show wrestling and is also a certified personal trainer.
Therefore, Carlos can knit a workout together for you that never gets boring, where you can focus on exactly what you think is fun.
In addition, Carlos is a certified personal trainer and knows exactly what your body can do.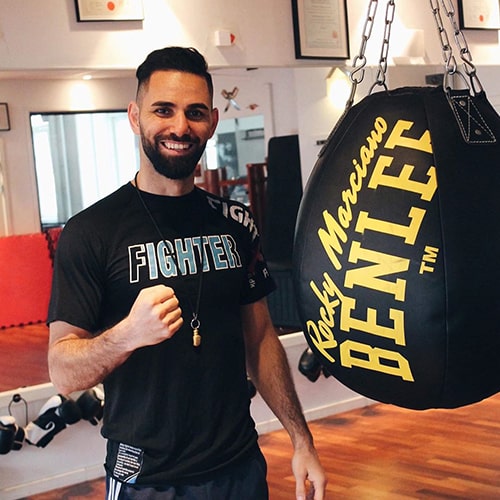 Location: Søerne and Kløvermarken
Puriya Loco Haidaria has been boxing since he was a teenager.
He has been both Danish and Nordic champion in boxing as an amateur. As a professional, he has boxed 12 fights with ten wins and four by knockout.
On a daily basis, Loco works as an independent personal boxing coach, personal trainer and boxing team coach at Sporting Health Club.
He knows what is up when it comes to the latest trends in boxing training and martial arts.
Rehabilitation/Treatment
Weight Loss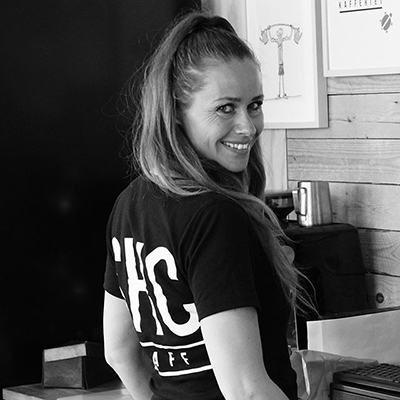 Location: Gothersgade
Sanne is an ambitious personal trainer with over 20 years of experience in the Sport and Fitness field. Sanne is specialized in body toning and weightloss. Her number 1 training form is HIIT.
Furthermore Sanne is a running enthusiast, and she is a nice training partner if you like running.
Sanne is a former hiphop and jazz dancer, she is real energetic and lively.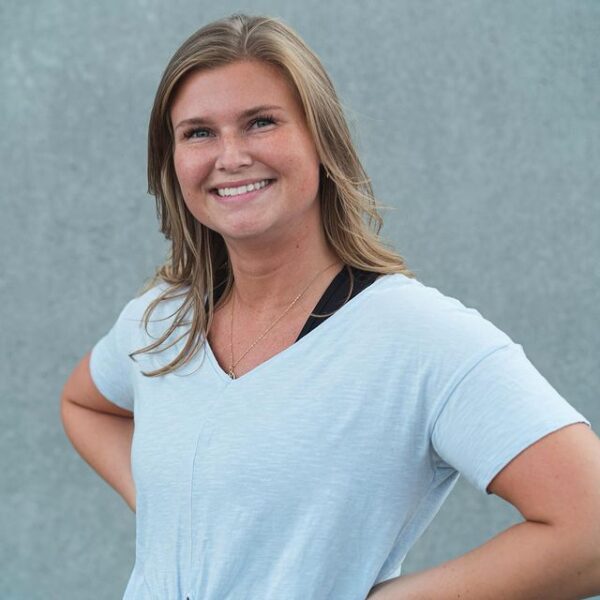 Location: Gothersgade
Dina is a trained clinical dietitian and personal trainer. As a dietitian, she is interested in the underlying factors that influence behavior. Her focus is therefore more on why you eat than on what you eat. In her guidance, she pays special attention to creating a relaxed relationship with food and body, where peace is made with the ideals you feel you have to live up to. Dina therefore does not work with forbidden foods, but more with a flexible approach to diet.
Dina is passionate about helping people who are struggling with a disturbed relationship with food and body.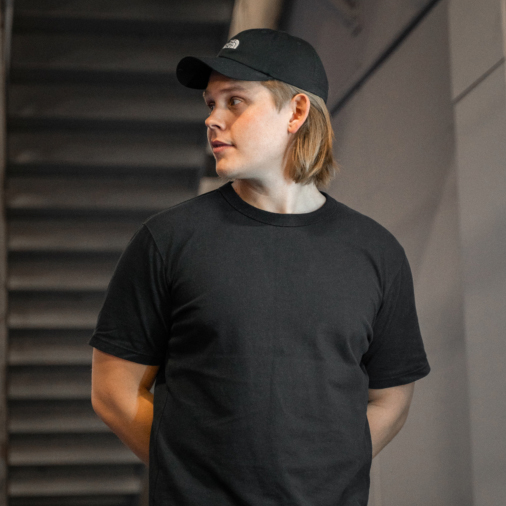 Location: Gothersgade and Søerne
Christoffer has helped a large number of women and men to get their desired body.
He helps you get rid of limited dietary principles, excessive exercise programs and unhealthy beliefs.
He shows you how you together can create long lasting results.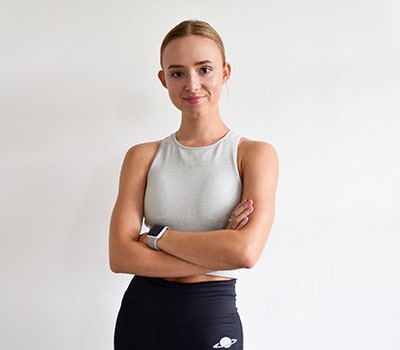 Location: Gothersgade
Helene is an expert in weight loss, not only the physical and physiological that lies behind, but especially the mental part.
That is, if you are having a hard time taking the plunge, then Helene is the right choice.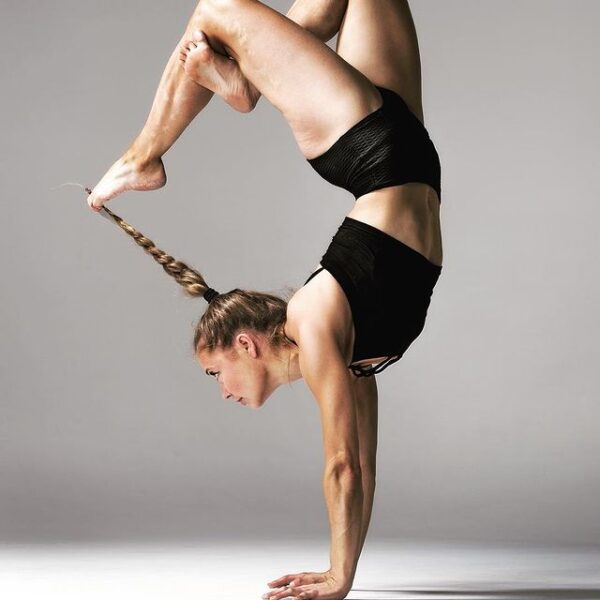 Location: Gothersgade
Anne is a personal trainer, dietician and professional dancer.
She can help you if you are looking for a weight loss. She does this through the right dietary guidance and a lot of movement. You will together find what suits you best.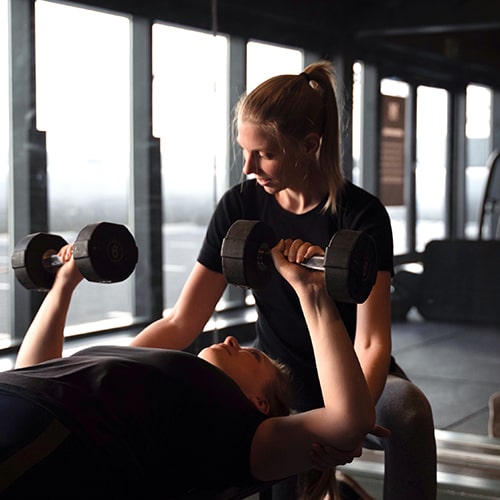 Locations: Gothersgade, Scandinavia and Søerne
Ann-Christine is a personal trainer, yoga teacher and dietician.
For Ann-Christine, it means a lot to be able to help her clients to a strong, painless and mobile body as well as help them to a healthier life.
Ann-Christine has helped a large number of clients achieve a healthy and sustained weight loss. She has also helped them find the joy and desire to train.
With Ann-Christine, you will join a program that suits you and your goals, needs and desires.
Ann-Christine is an empathetic, positive and energetic coach, who will focus on you, so you can get the best possible support to achieve your goals.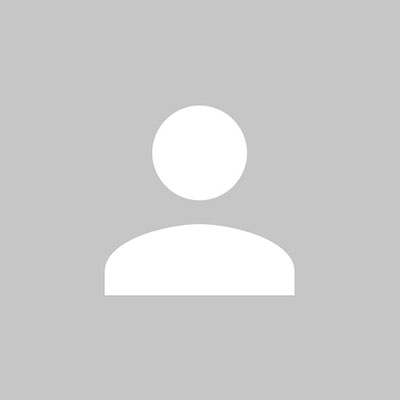 Location: Søerne
Kira is a personal trainer and dietician.
She herself has struggled with undereating and overtraining, but has now found the balance.
Kira helps you to a lifestyle change, where balance in everyday life is the most important thing.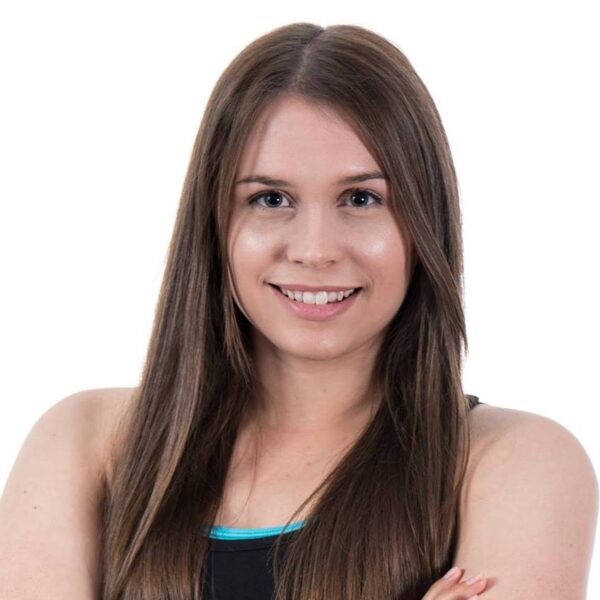 Location: Scandinavia
Rain is a personal trainer and dietitian.
She gives you the right tools to be able to have a lasting weight loss. She helps you to easily manage your calorie balance, where there is room for your favorite foods.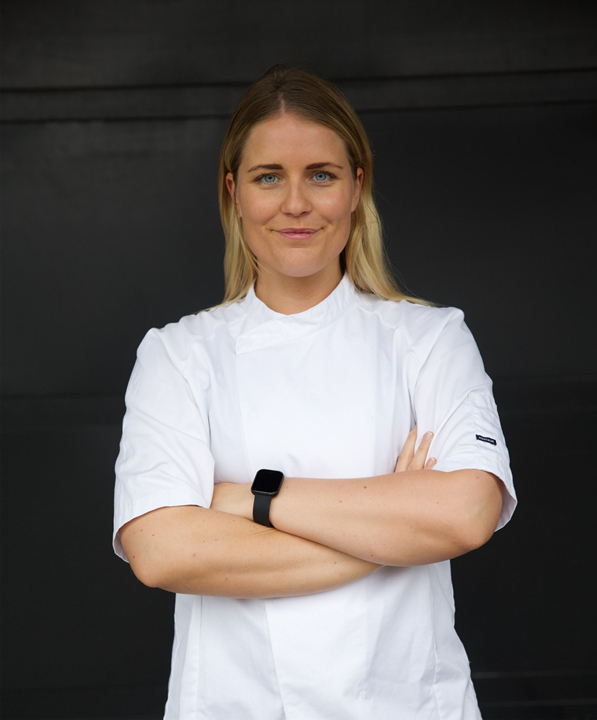 Location: Kløvermarken
Jeanette is a trained chef, personal trainer and dietician.
She creates quality of life for the bon vivant. On a daily basis, she helps men and women achieve a healthier lifestyle through good food and exercise.
Jeanette helps you to a body you feel comfortable in without compromising on good food.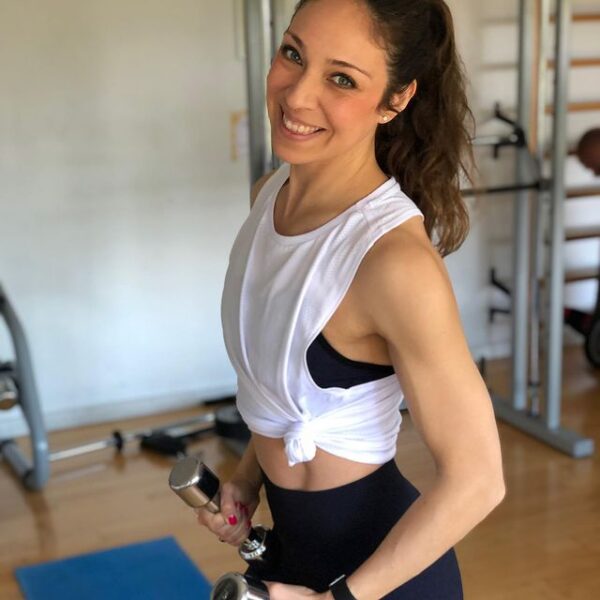 Location: Kløvermarken
Alex helps you find your way around all the dietary advice. She cuts right down to the bone and gives you the only ones you need for a weight loss.
With Alex, counting calories and thinking in numbers all the time is over. The most important thing for her is that your weight loss becomes healthy both physically and mentally.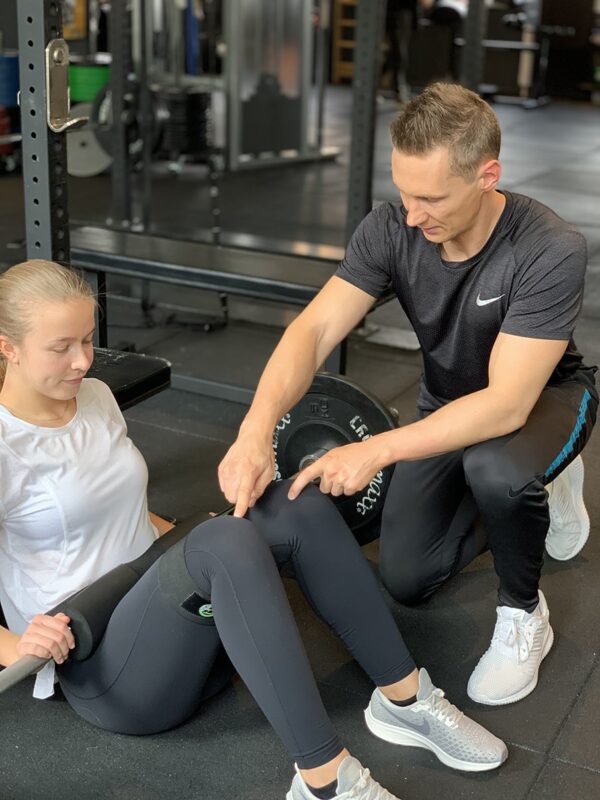 Location: Søerne and Gothersgade
Asbjørn is a specialist in weight loss. That is what he focuses on being the BEST at.
His main focus is how to lose weight despite living a busy life and wanting to be social.
Asbjørn has put together a method that has had a 100% success rate since the beginning of 2020, when he finally got it refined. Ie. over 20 clients have reached their weight loss goals, in addition to the 200 clients he helped in the years up to.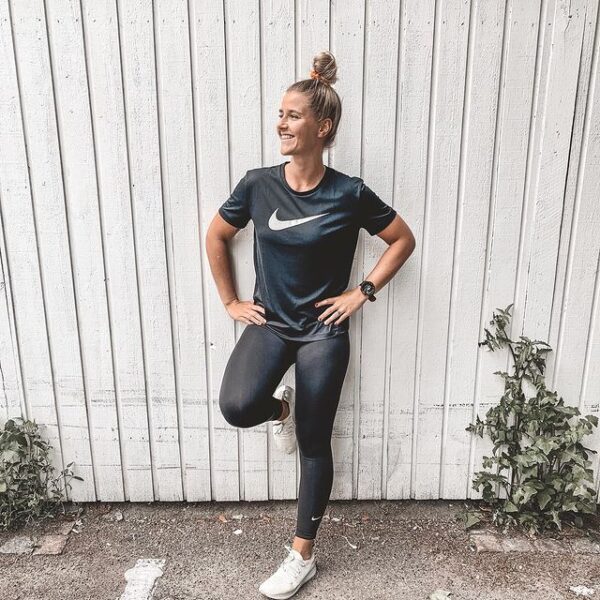 Location: Søerne
Mille's approach to diet is very 'anti-fanatical'. That is, there is still room for sweets and cake at work – even if you are in a weight loss process.
She does not use diet plans, as they are just as unsustainable as a diet that can only be endured for x number of weeks / months before you get tired of it, and go straight back to the old habits. Instead, she makes small adjustments that are durable for you in the long run.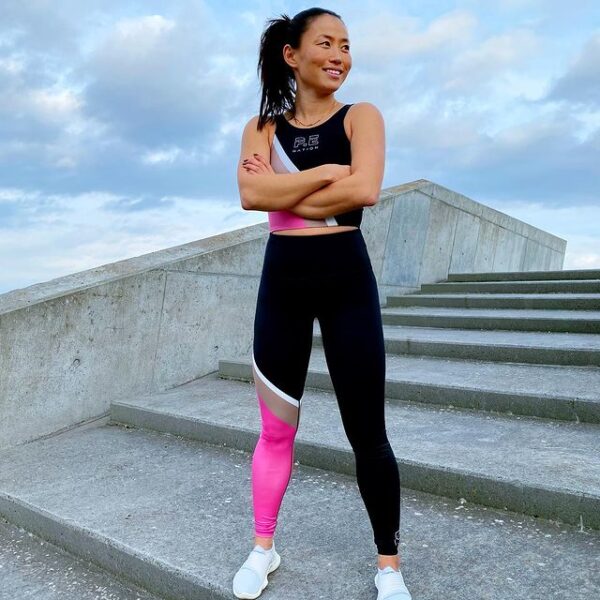 Location: Kløvermarken and Gothersgade
Sara Jin Smidt has a background as a cand.scient in human nutrition and has over 10 years of experience and thousands of hours of personal training, dietary guidance and team training.
In addition to her work as a personal trainer, Sara is also the editor-in-chief of Fit Living and is behind the popular blog healthyskinnybitch.dk
Strength/functional training
Bootcamp
Several of our coaches offer bootcamps throughout the year. If you are interested in a bootcamp, select bootcamp in the form, and we will find a bootcamp that suits your wishes.
FREQUENTLY ASKED QUESTIONS
Where does the training take place?
The training takes place in one of our four training studios in Copenhagen. You can read more about the locations here.
I do not know if personal training is for me, what do I do?
It is perfectly normal to be unsure if personal training is for you. That's why Sporting Health Club has developed Kickstarter. Here you can try personal training for only 249, – to see if it is something for you. Visit our kickstarter page here.
Is personal training only for moviestars and famous people? 
Personal training is for everyone and is becoming more and more popular in Denmark. It is no longer only millionaires, famous people and musicians who can afford it.   Personal training is an amazing opportunity to reach your fitness goal, with out you knowing a whole lot about nutrition and training.
Do I need a certain level to start personal training?
Personal training is for every fitness level and all ages. Your personal trainer will customize the training specifically to you and your fitness level.   Therefore you will be challenged without the training being to tough or difficult.
I have an injury. Can I still train with a personal trainer?
Many of our personal trainers are also physio therapists. Therefore if you have a speceific injury, we will match you up with a suitable trainer. This trainer will analyze your injury and develope a program specifically for you and your needs.
I can not follow a meal plan, can I still loose weight?
Frequently it happens that new clients think they have to follow a meal plan step by step, where they only can eat certain types of food. That is not true! Most of the personal trainers will give you nutritional guidance or develope meal plans after your needs and desires.  So it is much easier to follow.
What type of training do you do?
Sporting Health Club manage over 85 personal trainers. That is we are able to offer you all types of training disciplins. Our studios are organized after the functional training principles.
Welcome to Sporting Health Club
The place for functional training and combat sports . Visit us on Facebook, Instagram and Youtube