SHC Søerne is located in the heart of Copenhagen only 10 min. walk from Rådhuspladsen and 5 min. from Vesterport St.
The studio is one of our most popular and delivers the framework, whether you want to practice cardio, boxing or lifting weights. You can e.g. take classes like boxing, HIIT and Thai boxing.
In addition, you have access to great changing and bathing facilities.
As something completely unique, in SHC Søerne you have the possibility to use Hotel Guldsmeden's Manon Le Suite spa for only 150, –
We look forward to seeing you in our cozy surroundings in the heart of Copenhagen.
If you want a personal trainer, you can see our large selection here.
Caspar is studio manager at SHC Søerne.
In addition to being a manager, Caspar works as a personal trainer, where he has worked 1-on-1 with many different types of clients.
Caspar has also coached football for many years, and he has practiced Muay Thai and boxing.
Should you have any questions about SHC Søerne? Caspar is ready to answer.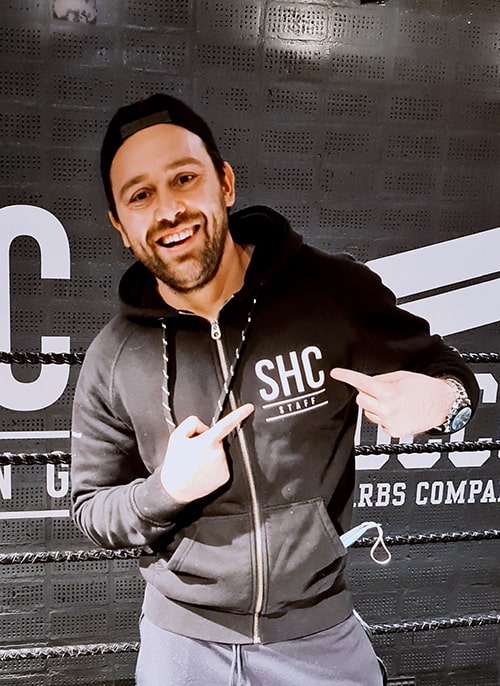 PICTURES FROM THE SHC GYM
Welcome to Sporting Health Club
The place for functional training and combat sports . Visit us on Facebook, Instagram and Youtube