Do you wish to be in the best shape ever? And do you want to lose weight in almost no time?  Are you looking for a exciting alternative to your usual training.
Then SHC Boxing is for you.
SHC Boxing is our type of fitness boxing. In our classes you will experience:
Motivated and inspiring trainers, who make you feel welcome

Fun and varied boxing training for all levels

You will evolve your skills each training

Effective training with a high burning effect
YOU WILL GET A BOXING CLASS WITH ALL THE BEST FROM BOXING
At the SHC Boxing classes we use all the best from the boxing world. That is, among other things, punch combinations on mitts and bags, skipping and running. All the trainers are former or active fighters either as amateurs or professionals, therefore you will get the best prerequisites for the evolvement of your boxing skills.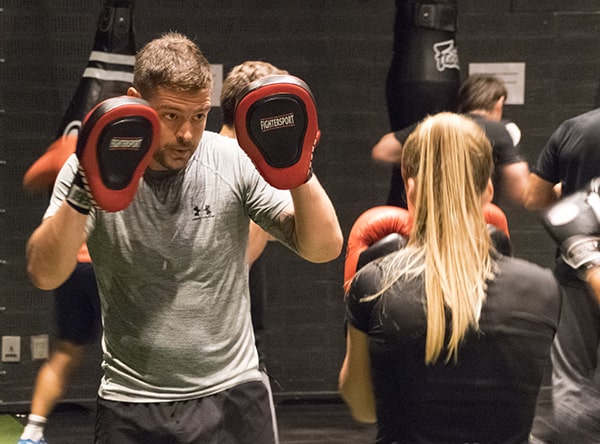 FITNESS BOXING FOR WOMEN AND MEN
SHC Boxing is fitness boxing for everyone no matter your age, level, or gender. You will choose your own pace and power on the different exercises. The classes do not contain sparring and physical contact.
You have access to SHC Boxing as part of your SHC membership.
BOXING TRAINERS
Age: 36 years
Location: Gothergade and Søerne
Experience: 20 years
Join a fun and effective boxing training with David at SHC Gothersgade
Age: 33 years
Location: SHC Gothersgade
Join a fun and effective boxing training with Puriya at SHC Gothersgade and Søerne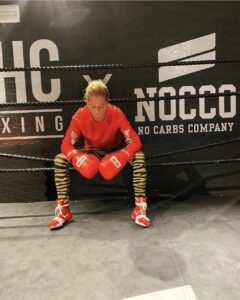 Location: SHC Gothersgade
Josephine Jein is a boxing coach at SHC Gothersgade.
Her classes are popular and she is good at getting everyone involved. If you are interested in a fitness boxing class with speed, technique and sweat, then come to Josephine's class
Welcome to Sporting Health Club
The place for functional training and combat sports. Follow us on Facebook, Instagram and YouTube.