Are you looking for a class that both strengthens your cardio and your strength?
Then HIIT Strength is for you.
We do a lot of HIIT exercises with weights and kettlebells, and you will experience that this class is enough to keep the body healthy.
Strength training is important for your health
There are two components that are important to keep your body healthy and fresh. That is strength training and cardio. With HIIT Strength we combine the two so you don't have to worry about and you train enough.
At HIIT Strength, in addition to strength and cardio, we also focus on mobility and technique.
It is important to have good mobility and the right technique so that you can perform optimally.
Once the technique is in place, we can increase the strength even further.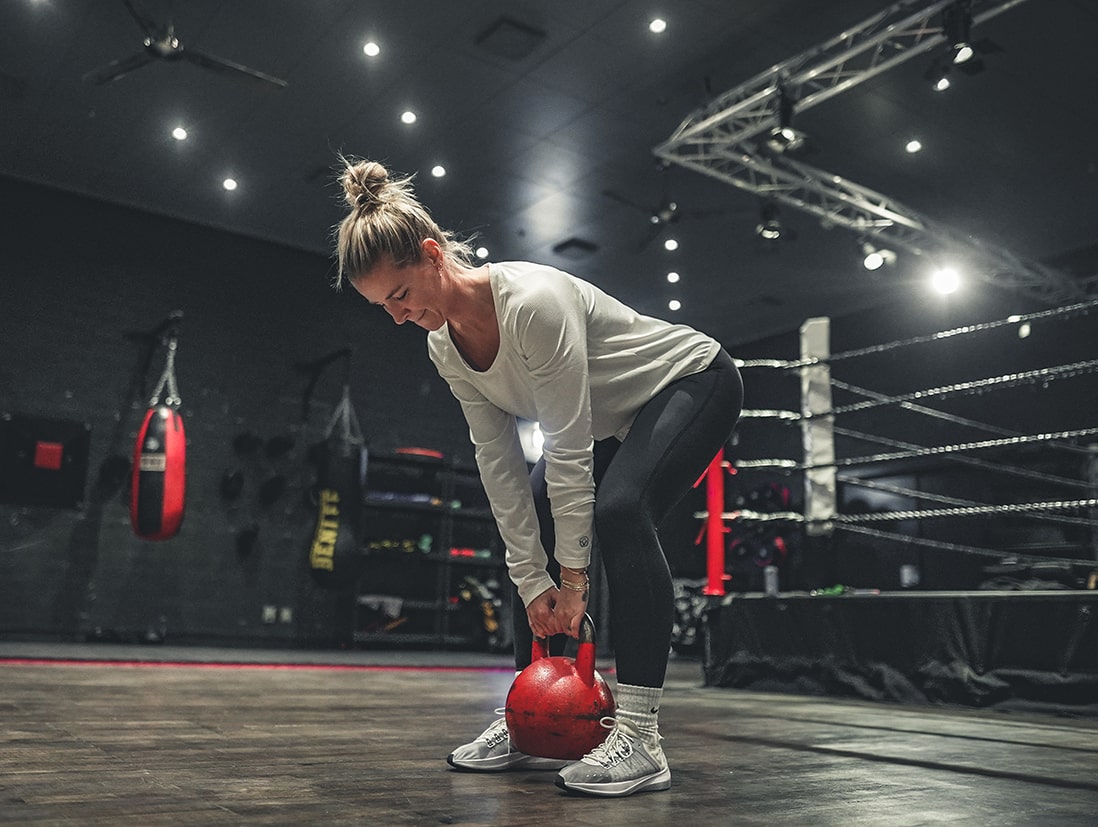 Get started with HIIT Strength now
Would you like to see if Sporting Health Club is for you before you sign up?
Book a trial lesson now!
See schedule for our classes in Copenhagen and Odense
Where does the training take place?
Andre Strength & Cardio Hold